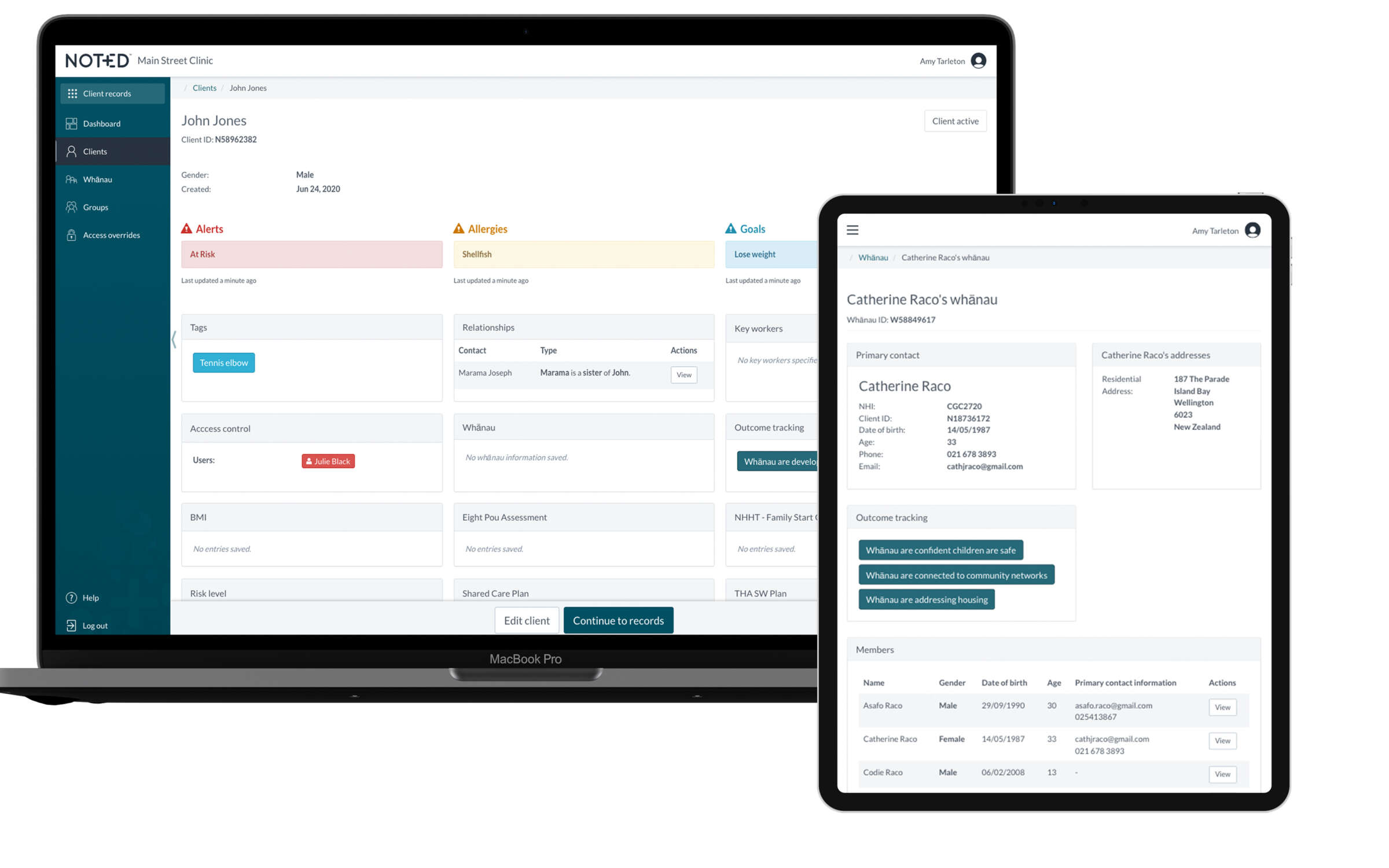 Noted is web-based and works on both desktop and tablet devices
Technical requirements
Browser
Noted is a web based solution so you must have access to the internet to use the software. For the best experience use Noted in the latest version of Google Chrome.
Screen size
Noted works natively on both desktop and mobile devices such as laptops and tablets. Although Noted works on most devices we recommend a desktop computer with a screen of 15" or more (with a resolution of 1024x768 or higher) or on a tablet in landscape orientation.
Responsive interface
Noted's uncluttered interface is easy to navigate and to learn, even by non tech-savvy users. The user experience is designed so that users see what they need, when they need it.
Contact us to answer any other technical questions you may have